I was asked by Nexus Magazine to create a centrefold image for their magazine. They didn't have any specific requirements for the image, so I decided to draw something that I felt captured a key part of student life — the crappy flat.
Here's the finished illustration.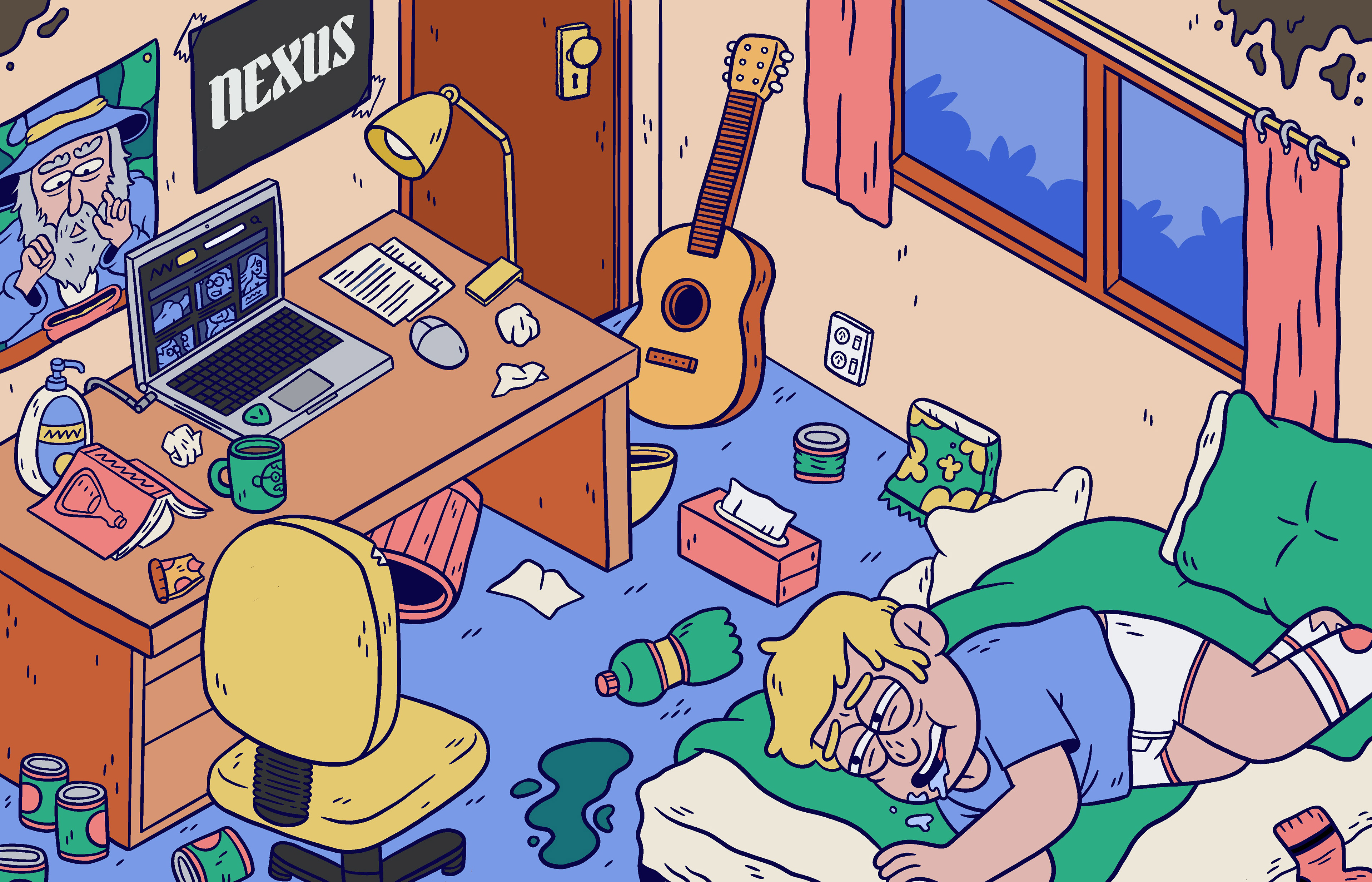 Here's a sketch I did to get the rough layout of the scene.